Civil plumbers specialising in the delivery of comprehensive commercial & civil plumbing and drainage infrastructure for construction projects across Melbourne.
Early Stage Collaboration
Successful construction projects begin with early stage collaboration. Our team of civil plumbers provide early stage services such as:
Design Consulting
Estimation
Costing Analysis
Hydraulic Services design and;
Material Procurement
Accessing these early stage services can help you mitigate the all too common risks associated with most construction and development projects such as unidentified design faults, critical dependency oversights or material supply delays amongst others.
Successful delivery is predicated on diligent planning and our civil plumbers are here to ensure that your projects early stage planning delivers.
Fast Track Development
We are able to work as effectively within fast track development environments as we do any other project. Our many years of civil plumbing and construction experience has allowed us to develop the robust processes and strong industry associations needed to expertly manage expedited delivery, phase compression requirements or simply to remain agile enough to pick up the pace when it is needed.
Our civil plumbers are confidently prepared to meet, and overcome, challenging environments and projects.

Design and Consultation
We plan, design and carry out civil plumbing works for the best possible outcomes. We can consult with you to design a plumbing solution to meet your needs. Every project is designed to deliver optimal efficiency, minimise cost and meet regulatory requirements.

New Builds
The team here at Vic Plumbing & Drainage have undertaken civil plumbing works on many light commercial & industrial projects. All works have been carried out in line with the relevant statutory & regulatory requirements of the individual facility.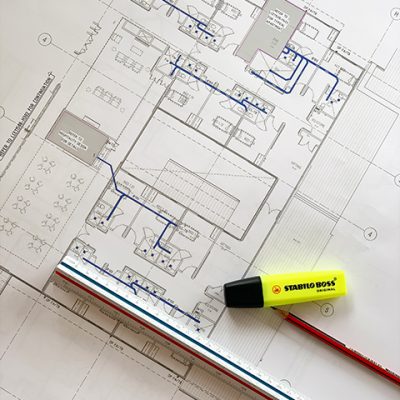 Excavation
Vic Plumbing & Drainage provide high quality drainage installations for new builds, extensions and alterations to existing drainage. Our experienced drainage field staff are qualified civil plumbers, fully trained and licensed in excavation operations.
We offer the installation of sewer and stormwater drainage systems, trenching works, installation of prefabricated inspection openings and enclosures, formwork, pit construction, agricultural drainage solutions (aggi) and stormwater retention systems for subdivisions and multi-unit development.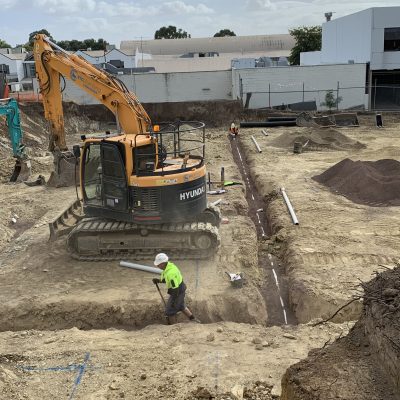 Extensive Experience
Vic Plumbing & Drainage have completed a large range of civil plumbing and drainage works for commercial projects including (among many others):
Schools
Aged Care Facilities
Body Corporate
Car Wash
Dental Surgeries
Medical Centres
Factory Units
Medical Centre's
Restaurants
Building renovations, refurbishments and extensions
Shop Fit outs
Shopping Centre's